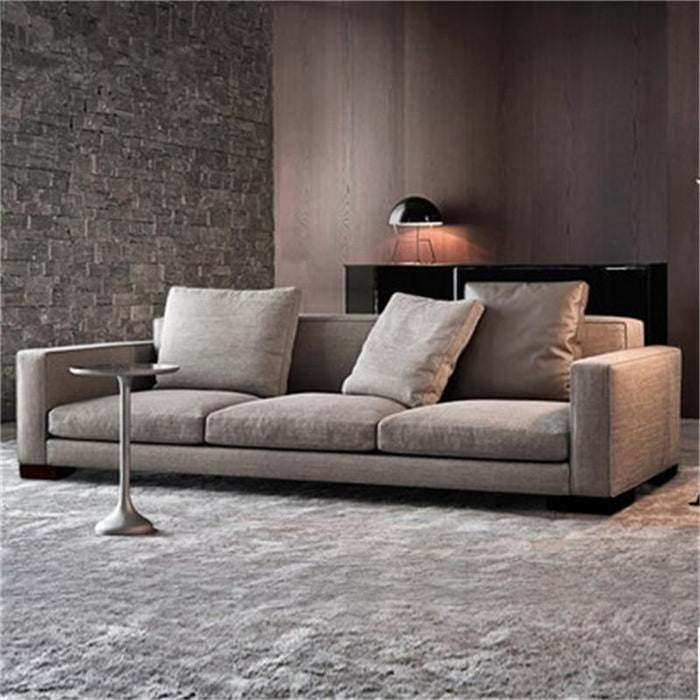 CYRILO Italian style light luxury latex fabric Italian style Italian down leather sofa Nordic minimalist industrial style minimalist sofa
CYRILO Italian style light luxury fabric sofa Fit theme from Nordic,  minimalist, industrial style living room and entertainment area.
Relax in comfort and style.. An excellent masterpiece addition to the living space. Low sitting Cyrilo  Nordic style fabric down feather sofa that further sets the coziness of the living room. 
Colours:
Beige
Light Grey
Grey
Dark Grey
Lemon Yellow
Lime Green
Coffee Brown
Sage (as seen in display pictures)
Lake Blue
Select from choice of color from Number 1 to 16.
Dimensions (cm):
Armchair - 90L x 93W x 70H
2 Seater - 180L x 93W x 70H
3 Seater - 220L x 93W x 70H
4 Seater - 260L x 93W x 70H
Filling: down 


Structure craft: solid wood craft

removable and washable

Model: 168FT-08LLL16915

Material: wood

Wood material: pine

Fabric: Hemp

Pattern: Art

Style: Nordic