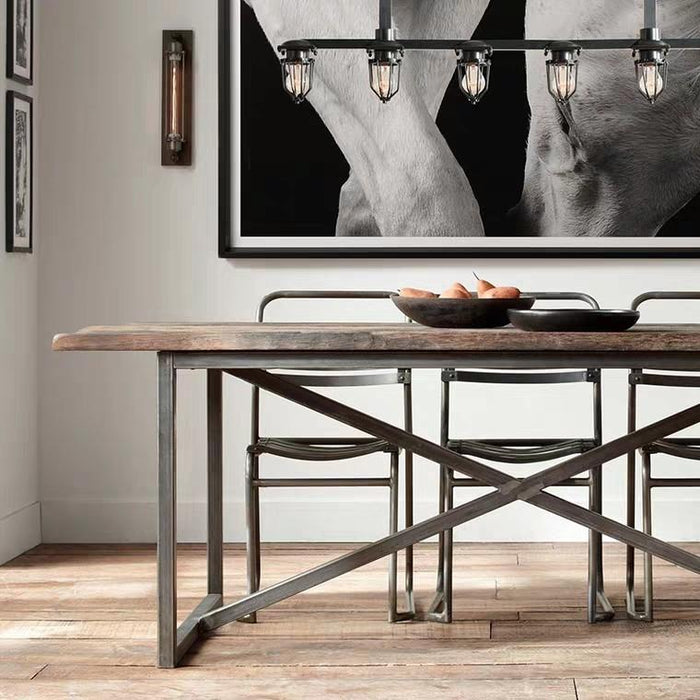 PAISLEY Modern Industrial Solid Wood Table
A distinctive brushed silver steel framework with crossbeams supports a reclaimed pine wood surface, Paisely add a rugged and distressed look to the design of the dining table. This rustic piece is versatile in its placement as a slim communal dining table, hallway console, tv console, coffee table, or side table.
We support full customization of dimensions and wood stain colour.
Dimensions (cm):
Coffee Table 80L x 40W x 45H
Coffee Table 100L x 50W x 45H
Coffee Table 120L x 60W x 45H
Hallway Console 80L x 40W x 75H
Hallway Console 100L x 40W x 75H
Hallway Console 120L x 40W x 75H
Materials:
Reclaimed wood
Steel framework