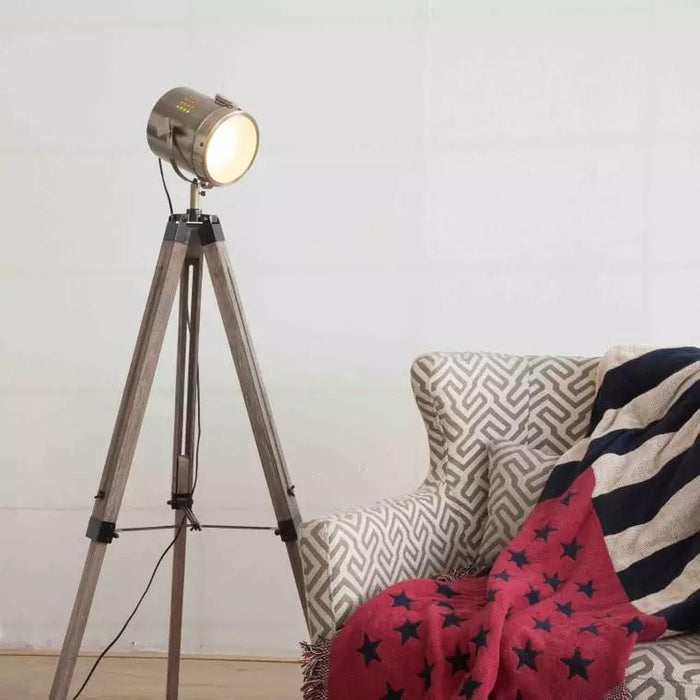 RYLEE Vintage Tripod Floor Lamp
You've seen it in home magazine spreads, now own this Rylee unique standing lamp featuring a metal spotlight casing and ash grey solid wood tripod legs. Accentuate the mood of your lounge, bar or bedroom, and play with the lighting by shifting the angle of the lampshade in your favorite directions.
This design is inspired by vintage studio equipment, and gives your home a true touch of rustic charm and retro feeling.
Dimensions (cm):
65L x 140H
Colours:
Silver
Gold
Brass